About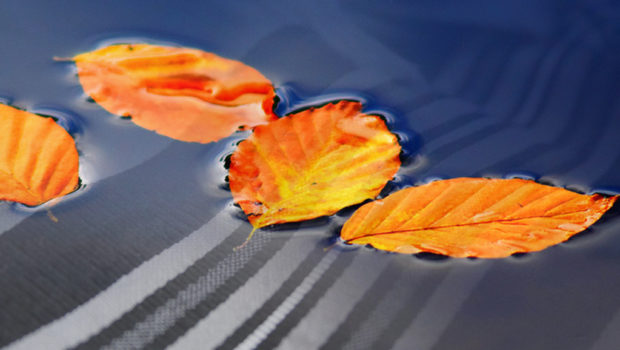 Published on April 25th, 2017 | by Organic Torah
0
About Organic Torah
As global citizens we are experiencing a time of major crisis and also the opportunity for groundbreaking innovation. Our fraying environmental and social fabric has brought us to the brink of climate disaster, vital resource depletion, and social and political disintegration. The American Jewish community, along with most American faith traditions, feels the ties of tradition weakening and affiliation declining.Yet, within these upheavals seeds long buried may begin to sprout. People are looking to bring together what has been torn apart.
"Renew the old and make the new holy."
–Rabbi A.I. Kook
Organic Torah integrates ancient Jewish wisdom with new directions in modern thought such as ecological and systems thinking which emphasize networks of relationship, context and patterns of connection. This new approach to Jewish texts focuses on their patterns, recovers their organic vibrancy, and opens them up so that we can see their relevance to modern lives.
The renowned Jewish thinker Rabbi A.I. Kook famously said we should "renew the old and make the new holy." We renew the old by using contemporary tools to gain access to old treasures of Jewish wisdom, and we make the new holy by adding Jewish wisdom to modern efforts to solve problems in environment, education and social justice.
---
Organic Torah works to spread understanding of this new synthesis between old and new through publications, conferences, workshops and more. Among our current projects are:
MEMBERSHIP COMMUNITY–Joining people together across the U.S. and world in exploring a new way of  thinking, acting and being, Organic Torah membership means being a part of a community helping to build our future. Members are invited to the Webinar Series, the End of Year Retreat, receive discounts on all classes and seminars as well as other member benefits. See the Membership section for details.
 WEBINAR SERIES –With members participating in real time, Rabbi Margalit will teach and talk with thinkers, educators, and activist including Nigel Savage, CEO of Hazon, Rabbi Ariel Burger, Ph.D., biographer of Eli Wiesel, ecologist Tom Wessels, Rabbi David Ingber of Romemu, and more. We'll explore how Organic Torah intersects with many fields to enhance Jewish life and contribute to healing our planet.
JOFEE COHORT RETREATS– Provide a bridge between the popular entry level, experiential Jewish Outdoor, Food and Farming, Environment, and Education (JOFEE) programs aimed at young adults—and Jewish textual learning. These retreats provide tools for these young Jewish adults to advance even further in Jewish learning and leadership.
PUBLICATIONS–In addition to multiple articles and blogs, Rabbi Margalit is now seeking a respected publisher for his book The Pearl and the Flame: Ancient Wisdom for a Complex World. This book will be a major platform for Organic Torah's perspective and projects.  For writing samples, by Rabbi Margalit, click here.
WORKSHOPS, CLASSES AND RETREATS — Online and in-person classes, one day seminars and an end of year members retreat are planned with Rabbi Margalit and other Organic Torah teachers.
ORGANIC TORAH FELLOWSHIP– Rabbi Margalit mentors advanced students in the Organic Torah approach.
---
Bringing together old and new, science and religion, heart and mind, Organic Torah is planting the seeds of a new Tree of Life, bringing excitement and creativity back to Judaism and bringing to bear ancient wisdom to help solve the urgent problems of our world.
---