Blog Posts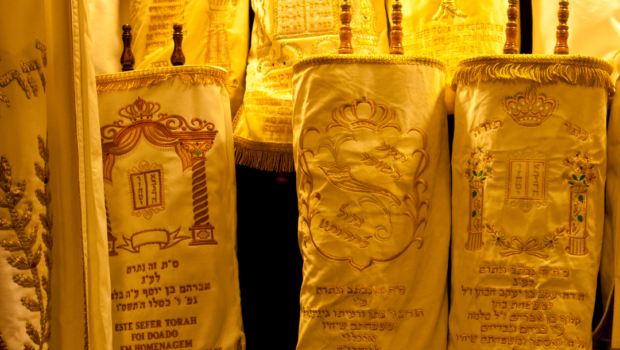 Published on September 23rd, 2022 | by Jacob Sapon
0
A Message from Rabbi Sid
We're honored to share this message from Rabbi Sid Schwarz, originally published in Kenissa Connections.
—
So many individuals in our Kenissa Network are making important contributions to North American Jewish life. Many of those contributions often manifest in programs on the ground. Once in a while it comes as an intellectual contribution in the form of a book. For that reason, I want to highlight the new book by Rabbi Natan Margalit, the founder of Organic Torah. His book, published this past spring, is The Pearl and the Flame: A Journey into Jewish Wisdom and Ecological Thinking(Albion-Andalus, 2022). It is a great Elul read, in preparation for the yamim noraim.
Reb Natan uses a systems theory approach to applying core Jewish values to the world. The book is built around three such "mem" values:
Minyan-the quorum of ten which is an example of how the whole is greater than the sum of the parts;
Mikdash-sanctuary, which is an example of nested structure in which holiness is contained in nested patterns;
Mitzvah-small actions which can have huge consequences.
I particularly appreciated how Reb Natan focuses on the need for us to build holy communities as a response to the breakdown of the social fabric in our world today. In my work, I like to use the term "covenantal communities" for what Reb Natan describes so beautifully. In addition, Reb Natan pays close attention to how we can build these communities with a consciousness about the preciousness of the natural world, which is also at risk today.
The big question that jumps out at me from the book is one that I have thought about for a long time: Can individuals surrender some level of autonomy for the well-being of the larger social system? I believe that covenantal community is the antidote to a society in which every individual and every interest group seeks advantage over their competitors as if we were in some giant, zero-sum game. Such a zero-sum game is, I believe, un-Jewish, un-American and, ultimately the very opposite of the kind of world that Reb Natan's book holds aloft.
I highly recommend getting a copy of the book and consider bringing it with you when you attend services during the coming High Holyday season. Wishing you and your families a healthy and happy New Year.